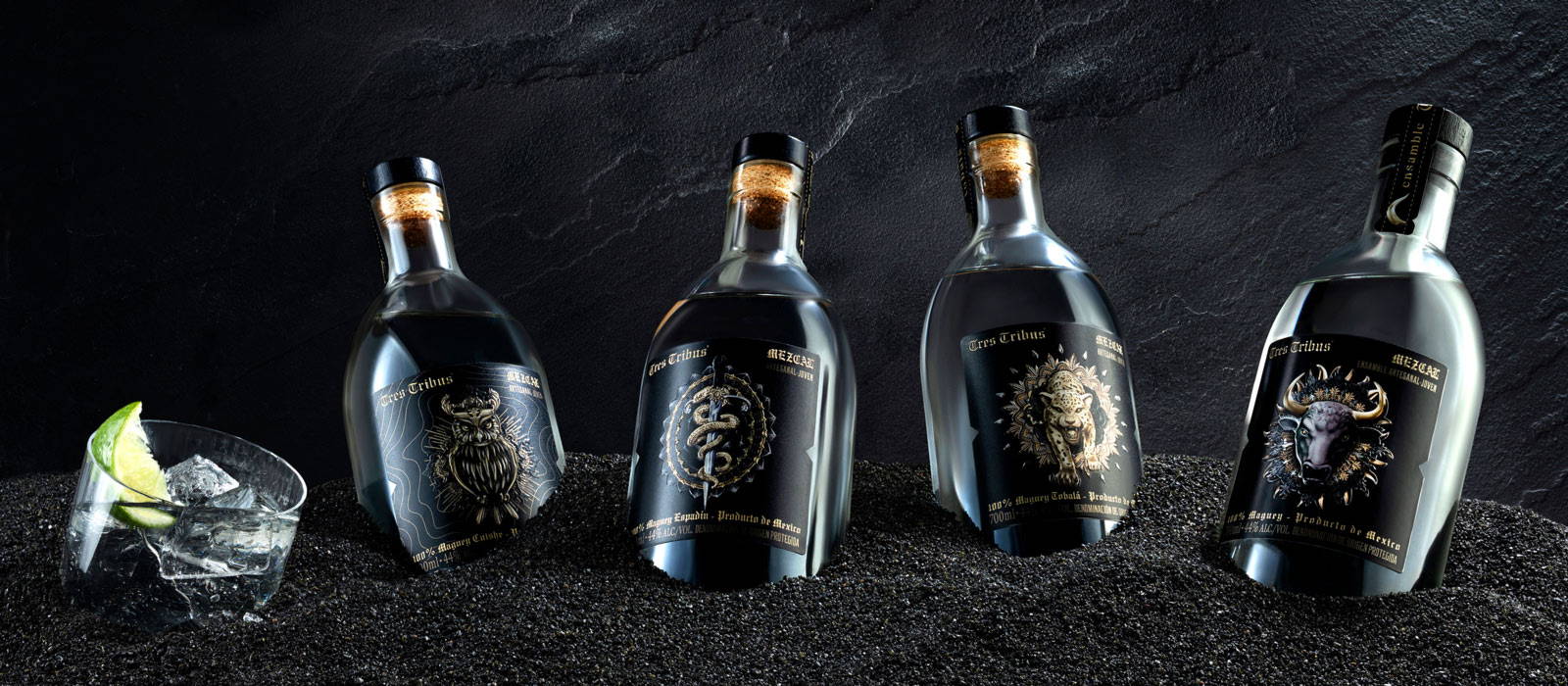 Because our mezcal requires time, wisdom, and patience to create, we say Tres Tribus is
Named for the three tribes that first settled the region, Tres Tribus is a small batch artesanal mezcal hand-crafted by fifth generation mezcalero Juan Antonio Coronel in the remote mountains of Oaxaca.
A descendant of the Zapotec and Mixtec people, Coronel's family has long handed down the secrets of mezcal.
These time-honored traditional techniques bring forth pure, rich and complex profiles of the wild agave foraged from the region's lush, pine-covered forests.
Experience the Secrets of Oaxaca
The Beauty and Magic of Simple, Traditional Production
Tres Tribus elevates the unique profiles of wild foraged agave in three single-agave varietals and an artfully crafted Ensamble, using time-honored artisanal, hand-made processes.
Tres Tribus Stands at the Heart of Interconnected Worlds
Inspired by local traditions, each expression is represented by an animal with special significance to local mythology. These spirit animals were often said to bridge Heaven, Earth and the Underworld.
Connecting the spirit realm