Tres Tribus is crafted by Maestro Mezcalero Juan Antonio Coronel in the remote mountains of Mixteca, Oaxaca, whose microclimate creates an unparalleled environment for mezcal.
Descendant of the Zapotec and Mixtec people, Coronel's family has handed down the secrets of mezcal for generations, celebrating the rich, complex flavors of agaves by bringing forth their pure, authentic profiles.
Coronel's palenque, built on family grounds in San Francisco Nuxaño, is one of only two in the Mixteca region, and the only one producing mezcal in the mountains.
A trained chemical engineer, Coronel brings ancestral artistry and science together to make magnificent mezcal.
The agave varietals are foraged in the wild, untouched, lush and pine-covered forests.
The agave is slowly cooked at low temperatures for up to a week in an underground conical oven, layered with volcanic stones and using hard and long-burning Encino oak. This approach elevates the natural flavors of the agave without overwhelming their unique profiles with smoke.
Using pristine mountain water from the nearby Tidaá volcano aquifer and wild, local yeast of the Mixteca region, the agave is fermented for up to a week in underground amphoras. This unique process helps regulate the fluctuating temperatures, allowing the local yeast to transform the mash, develop the body of the spirit and begin to add floral notes of rose and jasmine, as well as deep umami flavors.
After a long, careful roasting process, agaves are mashed by hand using a wooden mallet - except for the Cuishe, which is pulled using a machine due to its tough fibers.
When it's ready, the mash is double-distilled using a still designed and hand-built by Juan Antonio Coronel from copper and local elements from the region. This extremely efficient still refines the mezcal in a way that brings forth the vibrant fruit flavors of the agave.
A Traditional, Time-Honored Process
Using on the very best local ingredients, a unique process brings earth, fire, water and air together into a pure and elemental mezcal, characterized by fruit, floral and savory flavors.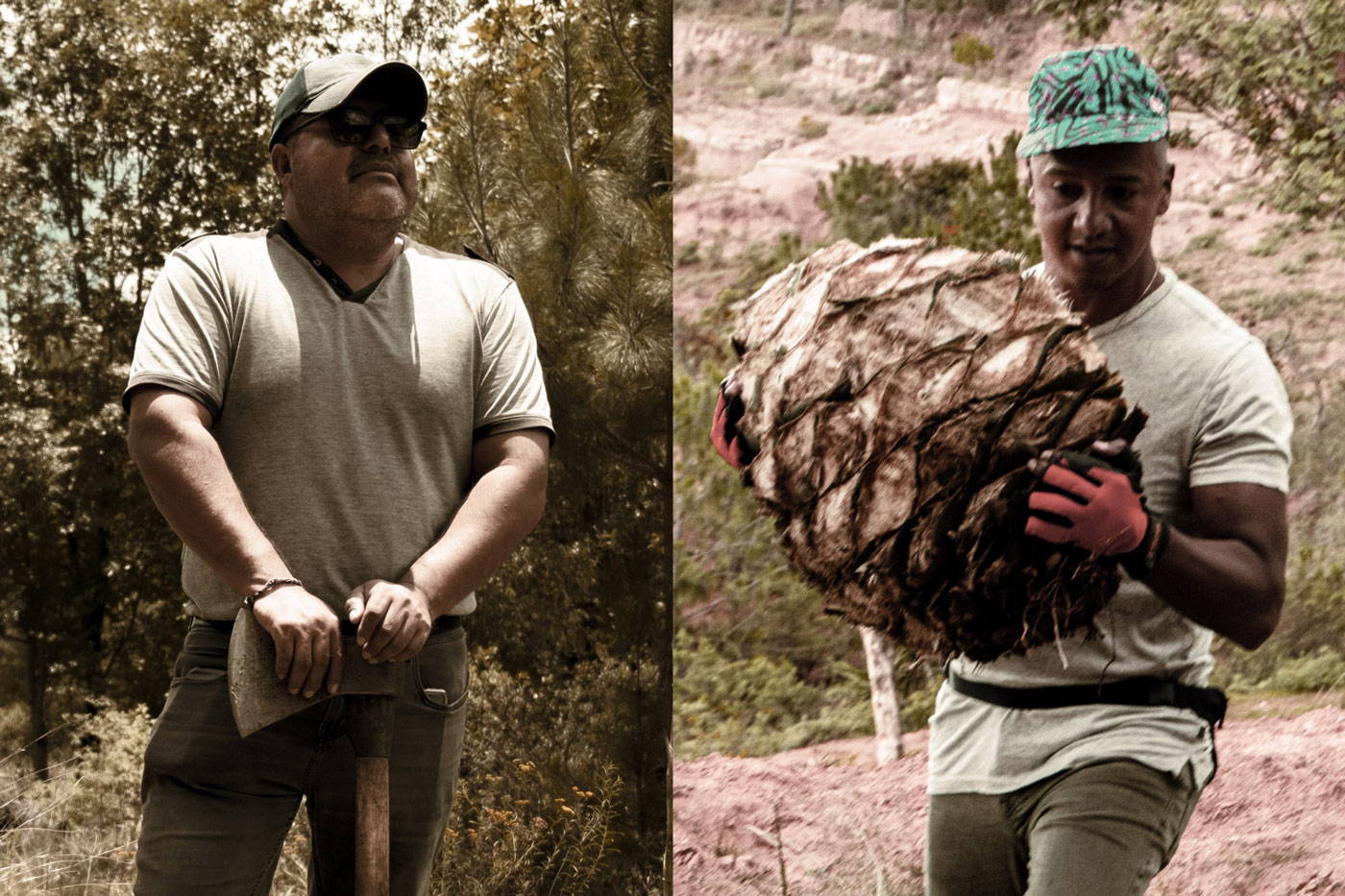 The idea for Tres Tribus was born when Juan Coronado met Juan Antonio Coronel and bonded over their love of mezcal.
They conceived of Tres Tribus as a way to share the extraordinary flavors of the agave plants native to the Mixteca region with the world, using the traditional methods that the Coronel family perfected.
Experience the Secrets of Oaxaca